This site is more like an archive to see the various stages of this homepage. Unfortunately the very first slyce.at-version got lost on an old hard drive, even web.archive is only able to go back to 2013.
first version (2010)
The first version looked something like this: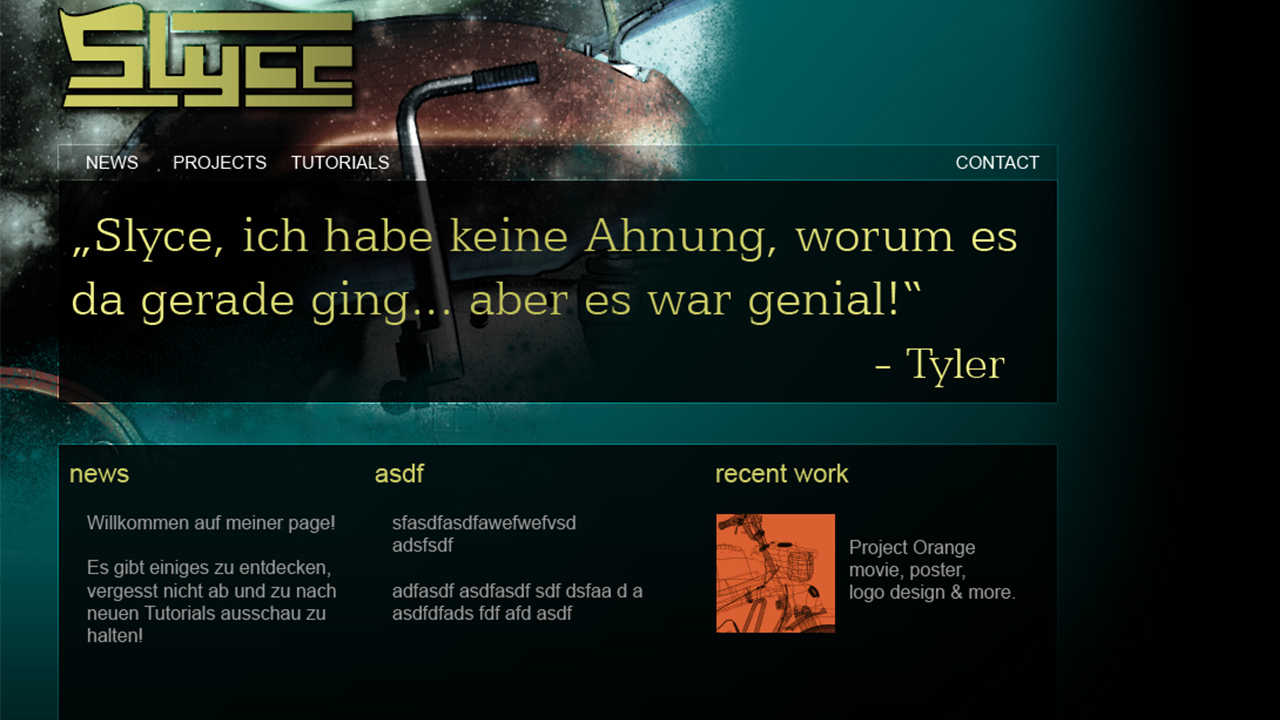 I am not sure how many people think that their homepage absolutely needs a news page, and never update it once over the years. Well, count me in!
second version (2013)
The second version had already a more minimal approach design-wise, and this time I even updated the news page once or twice a year:
current version (2019)
Finally I managed to invest some time into a big homepage-overhaul. This time even more-minimalistic and using some css-trickery to generate a tree view: